IT Services
Hardware Support
You know that computer hardware is a vital part of your day to day operations. Making that hardware work for your business is our priority. It is important for you to maximize your investment in technology – you have to choose the right hardware, it has to be configured properly, some training may be needed, and it has to be managed and maintained to work correctly.
Our technicians will install, configure, and maintain all types of computer hardware, including:
Company Servers
Desktop Computers
Laptops / Tablets / Smartphones
Network Firewalls
Network Routers
Network Switches
Network Cabling
Network Printers
Industry Experience
We have experience with the most popular equipment from leading manufacturers including: Dell, HP, Cisco, D-Link, Linksys, Netgear, SonicWall, and many more. We will configure new computer systems and network equipment that will fit well within your specific network environment.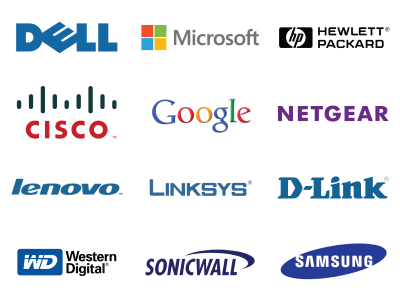 A Trusted Partner
We don't believe that "one size fits all". It is important for our technicians to understand your specific needs and unique IT requirements in order to maximize your IT investment. Many of our clients have an idea of what computer hardware they might need, but they value the opportunity to discuss things first with a trusted partner – that's ACE Computer Technology. This critical step can save lots of time, money, and frustration.
Our skilled technicians always have your best interests in mind. Our team is constantly receiving new training to stay on the cutting edge of technology solutions. However, we will only recommend small business solutions that have been tested to work consistently over time.